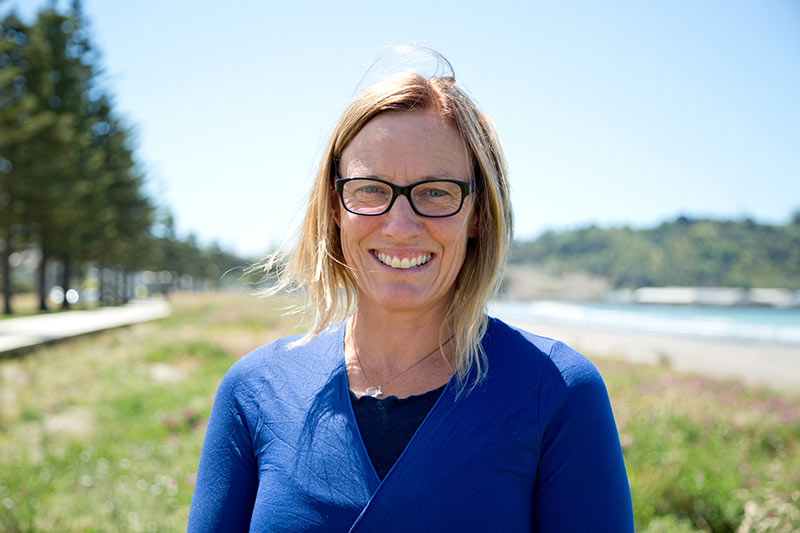 Katherine Thompson

MDS ORTHODONTIST
Eleven years of study at Otago University saw Katherine complete three degrees - Bachelor of Science, Bachelor of Dental Surgery and Master of Dental Surgery in Orthodontics. After working in Auckland as a General Dentist and in the UK as an Orthodontist, she was incredibly happy to discover Gisborne and make it her home in 2003! The fantastic community spirit, the natural beauty and wonderful lifestyle Gisborne offers is what Katherine loves about Gisborne.
Katherine is very proud of Kt Orthodontics and the dedicated team who ensure a warm and friendly environment, in a space that offers one of the best views in Gisborne!!! Ongoing professional development, both nationally and internationally is important, as is continuing to develop all areas of the practice. The business and team continue to evolve with the aid of ongoing coaching and review from Prime Practice, a Sydney based company. Katherine is a member of the NZAO (NZ Association of Orthodontists) and WFO (World Federation of Orthodontists).
Outside of the practice Katherine loves spending time with her partner and baby Anika, the newest addition to the family!! Health and fitness have always been a passion in life. You may see her trying to surf, going for a walk or to the gym or yoga, or in her beloved garden!! Reading, theatre and travelling help to ensure a balanced lifestyle.